Fundus Examination Device
Examines blood vessels, the retina, optic nerves, and other parts of the eye.

COOLING SYSTEMS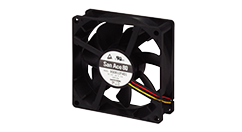 San Ace 80
(80 x 80 x 25 mm)
For removing heat from the internal electrical components.
Product information

SERVO SYSTEMS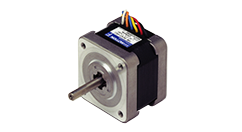 SANMOTION F2
Stepping motor (42 mm sq.)
Stepping motors are used in the horizontal axis and vertical axis of the fundus camera unit.
Product information