Motion Control Technology
Stepper and Servo Integrated Linear Actuators
High performance EtherCAT motion control with NSK Electrified Monocarrier linear actuators
Sanyo Denki has partnered with NSK to develop the pioneering Monocarrier series. NSK has seamlessly integrated their accumulated expertise with ball screws, linear guides and support bearings into a lightweight, compact single- and dual-axis actuators and combined it with highly precise Sanyo Denki stepper and servo systems. NSK has expanded their line of Monocarriers to deliver the MCE series: a preassembled and pretested motorized actuator. For our shared automation customers, the MCE Electrified Monocarrier is a turnkey solution that offers significant benefits:
› Streamline – consolidating multiple components into a single, compact and customizable part number
› Simplify – reducing design, test and installation time
› Support – dedicated collaboration, project management and technical expertise from NSK and Sanyo Denki.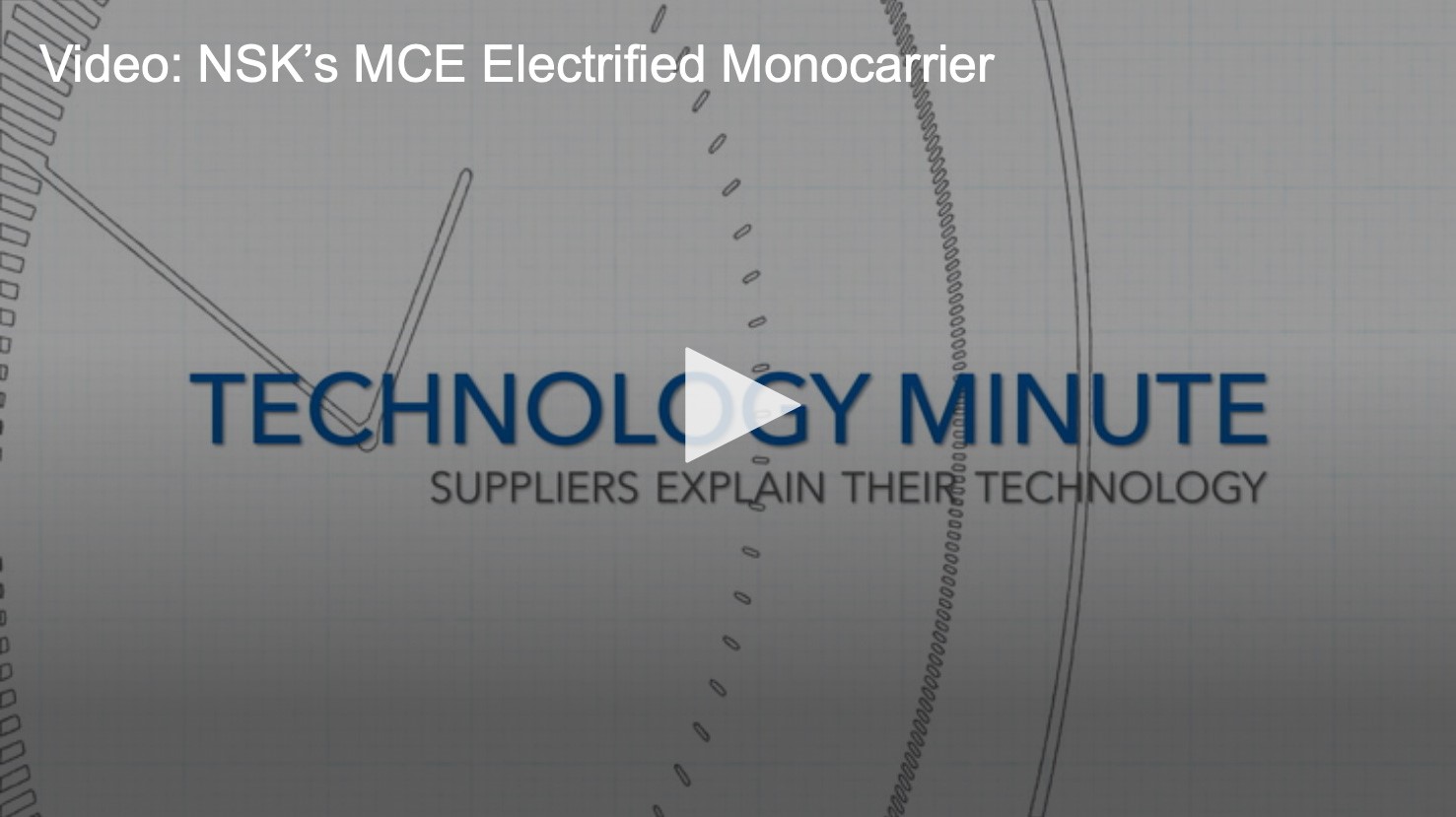 Sanyo Denki Reference Material
Note: These reference links will open in a new tab.
Stepping Driver
Stepping Motor BS1D200P10 Instruction Manual
DC Input, Multi-axis EtherCAT Servo Amplifier
DC Input, Multi-axis EtherCAT RF2K24AOHL5
Setup Software
AC input, Single-axis EtherCAT Servo Amplifier
AC Input, Single-axis EtherCAT Servo Amplifier RS3A01A2HA4
Setup Software
Motion Controller
AC Input, Single-axis EtherCAT Servo Amplifier RS3A01A2HA4
SANMOTION Motor Setup Software
Motion Controller SMC100-A
Motion Controller SMC100-B
NSK MCE and Sanyo Denki Servo Amplifiers
NSK MCE Actuators and RS3 Indexer Amplifiers