Information
SANYO DENKI AMERICA, Inc. Announces Expansion of Assembly Factory in Torrance, California
September 6, 2023
SANYO DENKI AMERICA, Inc., a global leader in providing high-quality cooling, motion control, and power backup solutions, is pleased to announce a significant expansion of its assembly factory in Torrance, California.
This expansion reflects the company's commitment to meeting the growing demand for advanced manufacturing solutions.
The expanded factory, covering a total floor area of 19,700 square feet, marks a substantial increase in SANYO DENKI AMERICA, Inc.'s manufacturing capabilities.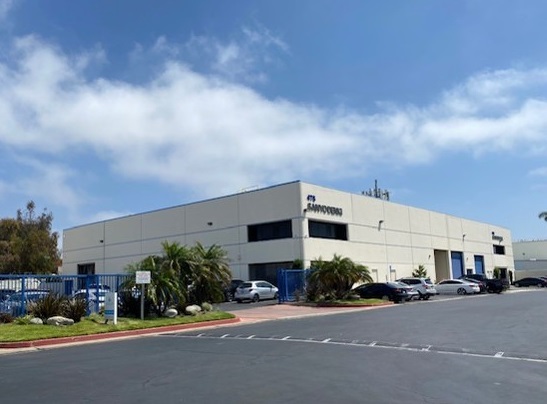 Key highlights of this expansion
Factory Floor Area Increase of 97%:
With nearly double the floor space, the expanded facility will enhance production capacity, allowing SANYO DENKI AMERICA to meet the increasing demands of its customers more effectively.


Motor Production Capacity Increased by 83%:
The expanded factory will enable SANYO DENKI AMERICA to accommodate a greater volume of servo and stepper motors' value-added assemblies
and manufacturing industrial control panels, ensuring that our customers receive top-quality finished products tailored to their requirements.


Fan Tray Production Capacity Increased by 11%:
SANYO DENKI's expanded facility will boost the production of value-added assemblies and building fan trays, ensuring efficient cooling solutions.


UPS Capacity Increased by 100%:
With a doubled capacity for Uninterruptible Power Supplies (UPS), the company will be better equipped to provide reliable power backup solutions.
This includes the local assembly of batteries seamlessly integrated into our UPS systems.



SANYO DENKI AMERICA, Inc. remains steadfast in its commitment to quality. The Torrance assembly factory is ISO 9001 certified,
ensuring that all products meet the highest industry standards for excellence and reliability.



Our Capabilities
The expanded factory in Torrance will continue to offer a comprehensive range of capabilities, including:
Servo and Stepper Motor Assembly and Testing:
Expertise in motion control solutions, including precise motor assembly and rigorous testing procedures.

Amplifier Programming:
Customized programming services to optimize motion control systems.

Fan Tray Design, Assembly, and Testing:
Innovative cooling solutions tailored to specific customer requirements.

UPS Servicing, Assembly, and Testing:
Reliable power protection solutions, from assembly to testing and servicing.

Turnkey Mechanical and Electrical Design Services:
Comprehensive design services for both mechanical and electrical aspects, ensuring seamless integration into customer applications.



SANYO DENKI AMERICA, Inc.'s expansion in Torrance, California, represents a significant milestone in the company's ongoing commitment to delivering cutting-edge cooling, motion control and power backup solutions to its customers. With increased production capacity and a continued focus on quality, the company is well-positioned to support the evolving needs of industries in the Americas.




For more information about SANYO DENKI AMERICA, Inc., and its expanded Torrance assembly factory, please inquire us through contact form.