San Ace Controller User Registration Outline
Users can use San Ace NET, a cloud service that allows remote fan operating status monitoring and control.
They will also receive notifications when software upgrades are available.
What is San Ace NET?
This cloud service enables remote fan monitoring and control via the internet.Your login ID and password will be provided on your customer page.
San Ace NET Features
Remote fan monitoring and control
When the San Ace Controller is used in an environment with internet access, remote monitoring and control of fans can be performed from devices such as PCs and smartphones via the San Ace NET cloud service.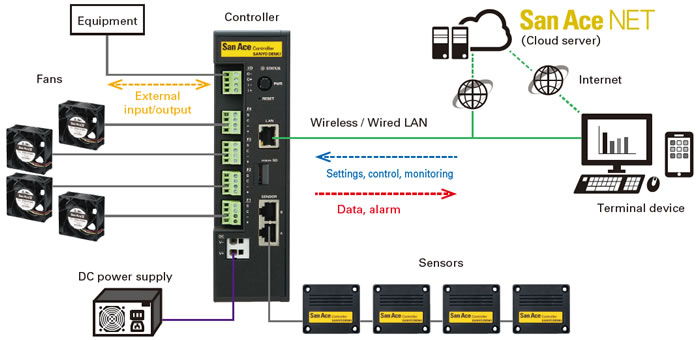 Long-term storage of measurement data
San Ace NET can store four years worth of data, such as fan rotation speed, current values, and sensor detection values.
(The Controller can store up to two years of data)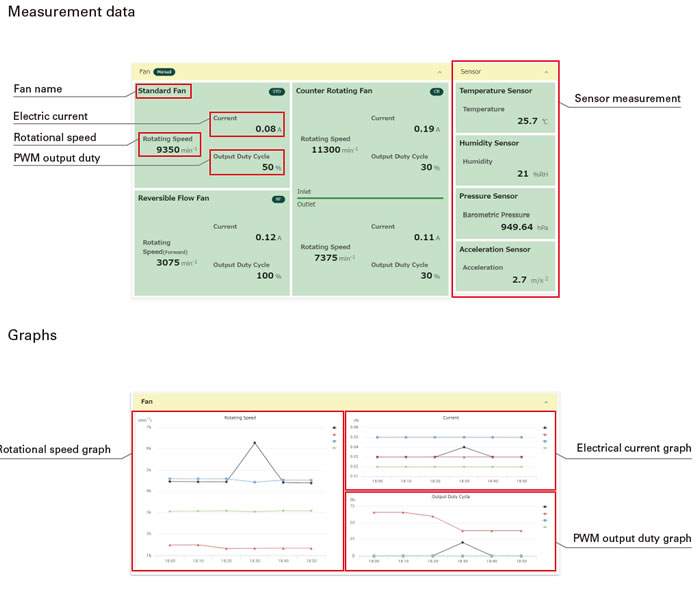 Register within One Month from the Date of Delivery
The contents of this service are subject to change in the future.
User registration requires the ID no. from the nameplate of your product. Please confirm them and register them in the user registration form.