PROFINET support center
SANYO DENKI GERMANY opens PROFINET support center
Oct 1, 2015
The Purpose of our PROFINET Support Center is the assistance for our customers in commissioning our new PROFINET products with the SIEMENS products.
In addition we would like to help the PROFINET interface to spread in the market. Because of its compatibility to the standard Ethernet it will be an optimal choice for replacing PROFIBUS-systems.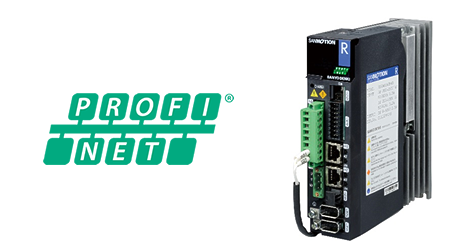 PDF Catalog
SANMOTION R ADVANCED MODEL PROFINET Interface Model [627KB]
PDF Manuals
Please contact Profinet Support center
GSDML - file
Please contact Profinet Support center
Certification Document
PROFINET IO Device Certificate [PDF:286KB]
Contact address
Address : Frankfurter Strasse 80-82, 65760 Eschborn, Germany
Email : profinet@sanyodenki.de
Tel. : +49 (0) 6196 - 76113 - 19
Please feel free to contact us if you have any questions or if you need further details about our products.